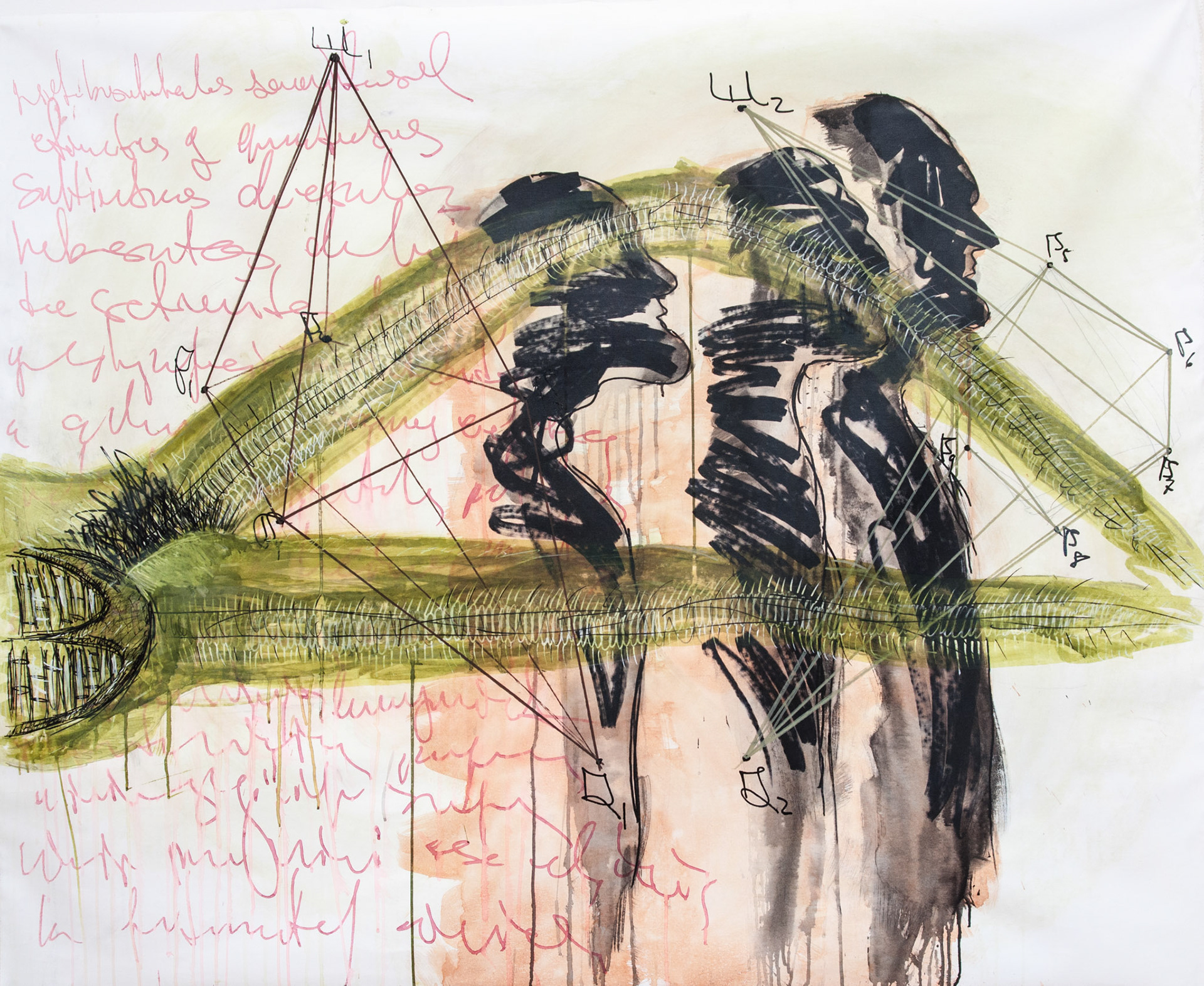 Aletheia
This series of images is strongly influenced by my
scientific background
.  It functions as a monumental catalog that reveals relationships between anatomy,
organic symmetry
and mathematical diagrams. Every work within this series can be described as a more or less evident form of collage. Not only are the motifs often composed as a collage, but the specific effect of the images is also a result of the different, characterizing painting materials: acryl, oil and ink. Because of specific emulsion effects due to interfacial tension, these three painting substances can be combined in very interesting ways. In a way, I force them to work together in a kind of artistic quarrel and let the results of this quarrel define themselves. Thus, I can analyze them scientifically and not as artworks. But I also try to break this scheme by intervening at specific points during the process. In this way – and by rotating the canvas 90 and 180 degrees multiple times – I constantly try not to be subjugated by usually consulted compositional schemes.
A strong contrast between defined forms and incomplete figures, between partially shown muscle complexes and intense motifs can be recognized in these works. The mysterious diagrams and symmetrical ornaments – held together by the
theoretical concept of cohomology
– let the viewer dive into the worlds that exist within both my artistic and mathematical mindset.
These paintings unite the differences between reason and faith, science and chaos, control and violence. The result is an impulsive competition between forms and concepts, which invite the viewer to participate in their dynamic expression.